Monday 24 October 2005 - Community Center Dukenburg in Nijmegen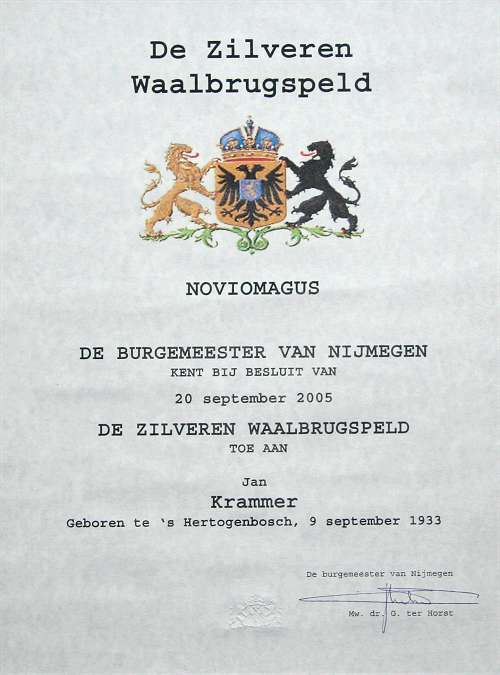 Municipal Honour: De Zilveren Waalbrugspeld

On October 24 2005, Jan Krammer has been decorated by the mayor of the city of Nijmegen, Mrs. G. ter Horst, with the Zilveren Waalbrugspeld, (literally translated from Dutch to English: ''the Silver Waal Bridge Pin'') for his cultural and social services for the city of Nijmegen.

To read the text of the speech of the Acting Mayor, mister Lucassen, on behalf of the city of Nijmegen click here.
To view the photos of the festive day that the Municipal Honour is given to Jan Krammer in a community center click here.